Minority Health International Research Training* Program at FIU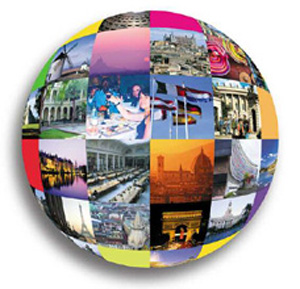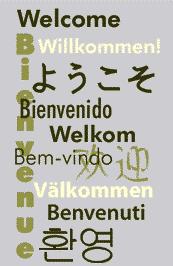 Minority undergraduate and graduate nursing students and faculty will collaborate with foreign nursing faculty at the University "La Sapienza" Rome, Italy; and the Private University of Witten/Herdicke, Germany;Bielefeld University in Bielefeld, Germany; the Natiomal Khon Kaen University in Khon Kaen, Thailand; the University of Colombia, Bogota; and the Institute of Psychiatry, King's College, London to provide international research training focused on clinical research about disparities care of chronic illness patients and families (National Goals I, II, Healthy People 2010). Students will become a part of a faculty research team, choose a topic of interest within the area of health disparity in chronic illness care, and continue their study in another country with an international mentor.
Students will be mentored in research throughout their current educational program, once they are selected. They will actively participate in the research team and contribute to dissemination of the collaborative research through publications and presentations toward promotion of a research career. Students will experience individual research mentoring relationships and conduct of research both internationally and at FIU, a research activity group, and present their project. Intensive research exposure for students will ultimately lead to improved care of chronically ill patients and their families in populations with health disparities as they begin a research career.
Application Deadline is October 26, 2009 for Spring 2010 and for Summer 2010 Travel! Twenty students will be selected. Click here to download the Application.
MHIRT Pre-Requisite Courses in Nursing and Health Sciences:
NUR 4665 Undergraduate Nursing; NGR 5832 Graduate

Students must take an

International Research Course (3 credits)

focused on research conduct, culture and health, and skills development, attitudes, team roles, and the rationale underlying the research.

NUR 4905 Undergraduate-BSN; NGR 5935 Graduate-MSN

Students must take a

Cultural Immersion Course (1-2 credits)

focused on learning about the other country, its culture, and the health needs of ill patients and families.
For more Information, please contact:
Florida International University
College of Nursing and Health Sciences, HLS2, 458A
Attn: Dr. Kathy Anderson
11200 SW 8th St. Miami, FL 33199
(305)358-7708; (305)348-7765 FAX
Email: andersok@fiu.edu
or
Attn: Dr. Marie-Luise Friedemann
(305)826-3264; (305) 348-7765 FAX
Email: friedemm@fiu.edu

| | |
| --- | --- |
| MHIRT students and faculty Attend International Family Nursing Conference in Reykjavik, Iceland. Dr. Anderson, Camila Avendano, Anilady Cassinero, Rodney Rosello have their picture taken with the Dalai Lama and nurses from Thailand. Dr. Friedemann and Jerica Duverge are on the stairs. | |
* The MHIRT Program at FIU is funded by the National Center on Minority and Health Disparities (NCMHD) in association with the National Institute of Health (NIH).
MHIRT Web Developer: Angelica Gonzalez; email: angelica.gonzalez1@fiu.edu